Thank you all for a great 2019 camp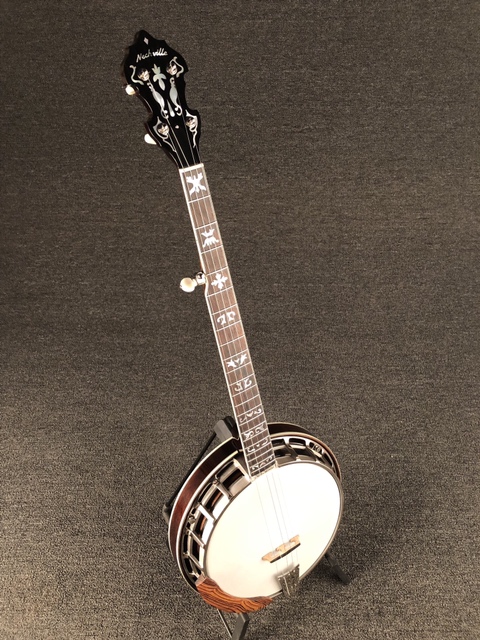 We are honored to present a beautiful mahogany Vintage Banjo with "Flying Eagle" inlay and compound radiused Brazilian Rosewood fingerboard. This model is further customized with a mahogany block rim, Cocobolo Armrest and a tall bridge, Béla would be proud of. 100% of proceeds from sale of this fine instrument will go to a scholarships for future aspirants. Retail $6650.
Béla Fleck Presents:
Blue Ridge Banjo Camp II
at Brevard Music Center
August 14-18, 2019
Béla Fleck presents the Blue Ridge Banjo Camp to be held at the Brevard Music Center in Brevard, NC on August 14-18, 2019. The camp will feature 3 days and 4 four nights of diverse banjo instruction by Béla himself alongside a cast of world class banjo players/instructors. The week will culminate with a finale concert held in the beautiful Whittington-Pfohl Auditorium. The instructional focus will be on the three distinct styles of three-finger banjo playing: Scruggs, melodic, and single string. The Blue Ridge Banjo Camp will provide banjo players with the tools to improve their playing and aims to contribute to the overall growth of the fine art of the 5-String banjo.
Instructors
We are pleased to announce the return of past instructors, in addition to welcoming in some new faces. We will continue to announce our full line up, so stay tuned!